TekayTech delivers Strategic IT Consulting Services to meet the business priorities facing accounting firms in today's evolving technology landscape. Our consultants are seasoned IT professionals with a real world understanding of customizing IT solutions for your Accounting firm. Our goal is to bring hands-on expertise to all aspects of Accounting to meet your organizational needs.
Accounting firms needs file management, document scanning, document transfer, secure client access, collaboration, secure messaging, secure backup and most important tax preparation software. We can help find the best solution that fits your needs, including supporting your existing applications, ensuring the seamless integration of your software and tools.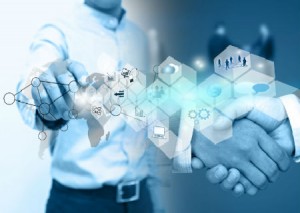 TekayTech consultants are specialized in managing accounting applications including:
| | |
| --- | --- |
| | Taxprep T1, T2 & T3 Advanced Network Module |
| | Caseware Working Paper |
| | CCH Scan |
| | CCH ProSystem fx Practice Management |
| | CCH iFirm |
| | Avantax |
| | Cantax |
| | TaxCycle |
| | QuickBooks |
| | Sage |
| | Intuit ProFile |
Our service include a robust scanning system will reveal any vulnerabilities in your network security with remediation to ensure your system is fully compliant with all applicable regulations and equipped to protect confidential client information.
It also includes 24/7 monitoring system to all firm servers and desktops and send automatically health reports, this allow us to execute proactive maintenance to the servers and applications instead of waiting for something to break down.
In case of an emergency we'll develop a disaster recovery plan so that you can be confident that your business will be back online with minimal disruption.