Most Small and Medium Businesses today do not have dedicated IT support staff to help resolve technical support issues that arise or to maintain the business network. Many businesses see a full-time IT specialist as an expensive and unrealistic need, depending on the size of the company. Yet, keeping employees up and running – and productive – is critical to driving any business forward.
TekayTech can serve as your organization's technical support center for all end users; we will provide proactively monitoring, managing, and resolving issues within your desktop/laptop environment. Through advanced remote access tools, we can address end users' individual issues in real-time – accessing and viewing your staff's machines quickly to make required configuration or deployment changes. We have the knowledge, multi-tiered support structure, and tools to maximize your users' uptime and security.
Proven Expertise, Proven 24×7 Support
At TekayTech, we treat your users' desktops, and other computing devices, as if they were our own. For each device, we maintain updated inventory to know what applications are running, and from which location. From required anti-virus and patch release updates, to message continuity services, to application-specific support, our remote troubleshooting translates into immediate action.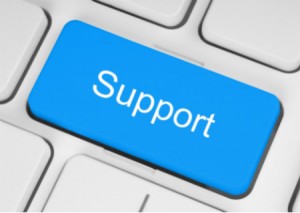 Our Technical support services include:
| | |
| --- | --- |
| | Hardware and Software inventory |
| | Proactive Desktop Maintenance |
| | Antivirus support |
| | OS Patching |
| | Application Patching |
| | Desktop Security Scanning |
| | Remote desktop support |